Costa Rica: Eco-Surf-Yoga Retreat
October 4-11, 2014
Private and custom itineraries and dates are available. Contact us to learn more.
Costa Rica Trips – Yoga lessons every morning in the dawn light of a jungle-enclosed studio. Daily excursions with local naturalists to learn about Costa Rican plants, animals, and herbs. Fresh, tropical cuisine made each night from produce grown at a remote, Central-American ecolodge. Oh, and did we mention monkeys, sloths, and jaguars? Welcome to our collaborative ecotour with Project Pangia!
We decided to mix it up and plan a seven-day yoga retreat in a beautiful Costa Rican getaway, dedicated to sustainability. Enjoy a full week at your own pace with yoga, optional tours ranging from surfing, snorkeling with over 300 species of fish to trying to spot the over 500 species of bird here. Or just relax and learn about local culture!
Costa Rica is the world's leader in environmental protection, biodiversity, and health. Come give yourself a week of Costa Rica Eco Travel, exploration and growth to see what it's all about!

Price Per Person:
$1,450

Trip Highlights
Start each day off with a morning Yoga practice in an ecolodge nestled in the jungle
Travelers interested in surfing, whether renting boards or getting their first lessons, will have the chance to check out various surf breaks along the coast
Wonderful, local Costa Rican vegetarian-friendly cuisine provided by the Yoga Center's staff
Visit the sloth sanctuary, a center that rescues and rehabilitates native sloths
A guided tour of some of the best hiking and waterfalls in central America
A led excursion to watch and learn about the vast number of tropical birds in the area, boasting one of the greatest number of species anywhere on earth
Work with a naturalist to learn about local plants and their healing properties
Photo Gallery
Brochure & Itinerary
To download a brochure which includes a complete copy of the daily itinerary, please use the form on the top-right of this page.

Ecotour Guides
Jared Sternberg & Project Pangia Founder & Yoga Instructor, Alexandra Ernst
A portion of the proceeds from this ecotour will be donated to support the non-profit LaTortugaFeliz.com for sea turtle conservation.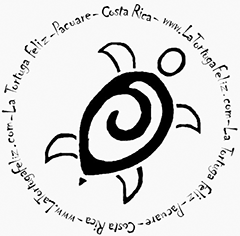 Toll-free (877) 587-8479
Client Testimonials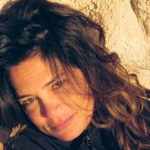 "The trip was perfection. If you want to broaden your horizons and go to exotic places all while feeling taken care of and in good hands I recommend Gondwana Tours. I truly enjoyed the mix of luxury, rugged adventure, great food and enough swank to keep my whole family happy at every turn."
— Jena Frederick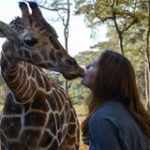 "The hotels, restaurants, tours, outings, services, and attention to detail were top-notch. I wouldn't hesitate to travel with Jared and Gondwana Tours again!"
— Melissa Gibbs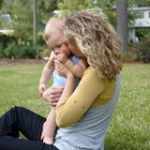 "Gondwana takes a unique approach to planning a trip and wants it to be not just a vacation but an exchange between cultures. One can take part in as much or as little of this exchange as one wants but Jared lays the foundation and makes it accessible and available."
— Melanie Fawer