Experience the authentic culture and nature of Cuba!
Not into cruise-ship style travel? Then you've come to the right place. Join us for a unique and in depth experience, and get an insider's view into the culture and nature of this incredible island nation. Enjoy beaches, tobacco plantation visits, classic cars, delicious cuisine, captivating history and live music!
We handle the details and regulations, You come ready for adventure!
---
What's Included in the Cuban Ecotour
All of your meals and drinks
All of your accommodations (in Casas Particulares)
All of your tours in Havana and Viñales (and Zapata,* extension only)
Your local guide and drivers
A Gondwana Trip Leader
All of your transportation in Cuba
In short: Everything besides your flights, visas, souvenirs and tips!
Casas Particulares:
Throughout the trip, you will have a private room and bathroom in different Casas Particulares, providing you with a unique opportunity to get to know the locals. We take great care in choosing the best ones, operated by wonderful people.
Casas Particulares is a phrase meaning "private homes". In Cuba, these charming homes are very similar to a bed and breakfast in the US and other countries. Unlike the Hotels throughout Cuba which are owned by the Cuban government, Casas Particulares are owned and operated by Cuban citizens and our use of them provides direct support to the Cuban people.

"WOW! is the only way to describe my trip to Cuba. I would highly recommend going and using Gondwana Ecotours. They covered every aspect of the Cuban lifestyle. It was well planned from day one. The culture, people, food, music, cars, tobacco and rum were just the beginning. This was the true Cuban experience you crave. I'm ready to go again. Thank you for a great time."
—Nick Corrado, March 2017

"I feel like I really got an authentic Cuban experience with friendly, educated guides and locals. The food, accommodations, driver, guides and logistics were lovely and organized well in advance. It was great to be there and not have to worry about anything. I highly recommend visiting Cuba, especially with Jared and Gondwana! I'm ready to go back."
—Zach Garfinkel, March 2017

"I traveled with Gondwana Ecotours for the first time this March for 8 days in Cuba. It was amazing and unlike any travel experience I have ever had. Totally unique! Our guide, David, was incredibly attentive and hospitable. We had dinner at his home with his extended family and a dance party afterwards! I loved Cuba! I plan on traveling again with Gondwana. I felt like part of a travel family."
—Adam Whitley Sebti, March 2017
See More Reivews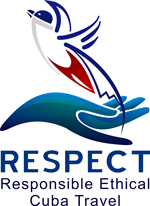 The mission of these tours is to promote a dialogue between Cubans and other cultures through people-to-people exchange. Our guides facilitate conversations about different political systems and ways of life, and our activities highlight the ecosystems, cultures and traditions that make Cuba unique.
Our aim is to offer visitors an authentic experience that benefits and protects the local culture and environment, instead of exploiting it or encouraging change to their way of life. We accomplish this through our day to day ethical practices, our small group learning sessions and our partnerships with independent locals. We work with specialists and cultural guardians whose values match our aim to help preserve and protect.
We carbon offset the flights for all of our guests, provide reusable water bottles, and support local businesses.

---
Get Ready To Experience Cuba!
| Start Date | End Date | Per Person | Single Supplement | Trip Capacity | Availability |
| --- | --- | --- | --- | --- | --- |
Ask us about custom dates for families, and groups.
*Minimum of 5 guests for all Cuba Ecotours
Optional Extension to Ciénaga de Zapata National Park:
Start Date
End Date
Per Person
Single Supplement
Trip Capacity
Availability
Dec 7
2018

Until

Dec 10
2018
$1499 

Per Person

$100 

Single Supplement

Trip Capacity:

10
Contact To Book
Apr 5
2019

Until

Apr 8
2019
$1499 

Per Person

$100 

Single Supplement

Trip Capacity:

10
Contact To Book
Gallery From Cuba: People-To-People Ecotour
click for larger images

Travel To Cuba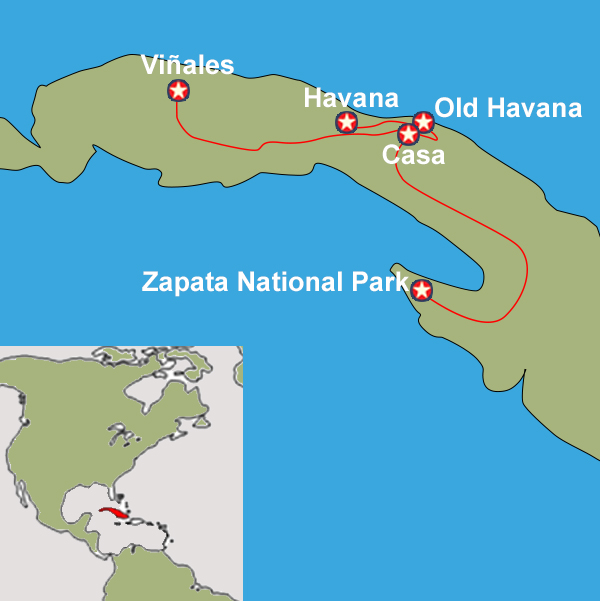 ---
Cuba Travel FAQ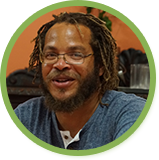 David Muñoz
David is a native of Havana. He studied and worked as a biologist before devoting himself to sharing his beautiful country with the rest of the world. He has been an 'ambassador particular' for 10 years. He is passionate about Cuba and conversing about the island's past, present, and future. He speaks Spanish, English, Italian, French, and German. He loves cooking, dancing, and snorkeling.
Add to Your Ecotour: Cajun Country Adventure
Interested in visiting New Orleans and Southern Louisiana for a few days on your way to or from Cuba? Our locally crafted all-inclusive tours are the most authentic Cajun experiences on the market. Stay in Lafayette's most cozy and historic B&B, or in the country by a private pond in Breaux Bridge. Join us for a two day tour and explore the swamp at Lake Martin Wildlife Refuge, take a Cajun Cooking Lesson, bust a move at a local zydeco dancehall and visit the Historic Whitney plantation. Join us for the four day package and you will also get to kayak on Bayou Teche, tour the Tabasco factory and their gardens, have an insider's visit to a local music studio, explore an organic farm and have a private seafood boil at your B&B! Our attention to personalized service is what sets us apart from the competition. Our code of environmental and business ethics guarantees that we treat the ecosystem right and put your money back into the LA economy through small local businesses.
Learn More