Discover Our Heritage
TULANE ALUMNI TRAVEL to Ecuador

About Tulane Alumni Travel
Travel To Ecuador!
We invite you to join us on an 11-day/10-night adventure through Andean villages, alpine forests and grasslands and deep into the Amazon Rainforest. Along this journey you'll experience a wide range of landscapes and cultures. Traveling in Ecuador excites all the senses, with delicious food, colorful wildlife and bustling colonial cities on display.  On this exciting journey you will explore Ecuador's bustling capital city of Quito and the surrounding highlands, and later travel deep into the Amazon Rainforest. All our accommodations are stylish and comfortable and the itinerary, activities, and local guides are carefully chosen for authenticity and their attentive and fun personalities. We cannot wait to share this incredible experience with fellow alumni as well as their friends and family members. The biodiversity, people and history here are unlike any other part of the world. It is an adventure you will never forget.
---

---
What's Included in Tulane Alumni Travel
All excursions and activities as described, with bilingual local guides plus Gondwana trip leaders
All meals as described in the itinerary
All transportation as described in the itinerary, including round trip flights from Quito to Coca
All accommodations as described in the itinerary
Ecuador Tulane Alumni Travel
These hotels and lodges have been hand picked in order to satisfy your need to safely relax in friendly locations that are close to the day's activities.
FOR QUITO | CASA GANGOTENA

Casa Gangotena has been voted one of the best hotels in all of South America. It features a blend of colonial style, contemporary design and world-class cuisine. Located within a renovated mansion overlooking San Francisco Plaza, Casa Gangotena offers fine dining, spacious rooms and an unbeatable location. This is more than just a hotel, it is a historic and elegant experience.


FOR IBARRA | LA MIRAGE

La Mirage offers a classic sophisticated experience blended with modern comfort. Grand guest rooms feature both local and European artwork and furnishings. The accommodations are unparalleled in luxury, offering privacy along with views of the nearby flower gardens. The restaurant, lounge, rose and orchid gardens all have an atmosphere of classic colonial luxury. Dine on contemporary Ecuadorian cuisine, amongst fresh flower bouquets and the sounds of hummingbirds. The on-site spa offers a variety of holistic wellness therapies, and you can even receive treatment from a local Shaman. This is the perfect place to relax and refresh your mind, body and soul.


FOR PAPALLACTA | TERMAS DE PAPALLACTA

Follow the same route as the Spanish explorers in the 1500's as we make our way to Termas de Papallacta. Located in a valley between two volcanoes, the healing hot springs at this resort and spa are an incredible way to sooth your body in between adventures. Stone pools capture the steaming mineral waters as they bubble up from the ground, before they make their way down into the Amazon Basin. Enjoy these springs as you relax between volcanoes at an altitude of 10,000 feet with tropical flowers hanging overhead.


FOR AMAZON | NAPO WILDLIFE CENTER

The journey to Napo Wildlife Center begins with a boat ride down the Napo River surrounded by gorgeous jungle scenery and the sounds of monkeys and birds. Our final approach to the lodge is by canoe, another chance to spot wildlife as you silently paddle through the water. This eco-lodge built by the local Kichwa community offers luxurious five star accommodations in a pristine natural setting. The property sits on the edge of a lake surrounded by dense jungle. Each cabin has a private balcony, the perfect place to sit and relax after the day's adventures with views of Lake Napo and the rainforest.


FOR QUITO (TABABELA) | WYNDHAM QUITO AIRPORT

The newly built Wyndham Quito hotel offers modern design and a convenient home base for exploring this beautiful capital city. Attentive service and stylish decor make for a lovely stay, and signature cocktails and gourmet dishes add an extra level of luxury to the experience. The atmosphere here is perfect for settling down after an exciting adventure and preparing for the trip home.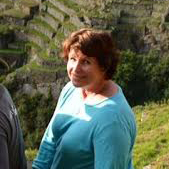 "We just got back from Gondwana's Amazon Rainforest and Machu Picchu Ecotour. This was the experience of a lifetime. From the moment we stepped off the plane in Quito, Ecuador until our guide dropped us off at the airport in Cuzco, Peru everything was taken care of. We just had to focus on the amazing adventure we were having. We feel like we have experienced something very special and unique – going places most tourist do not go. We got an "inside" look at the culture and indigenous people which was extremely meaningful in a way that took me by surprise. Our group was small and our fellow travelers were a delight. The food was extraordinary (even for a vegetarian) and plentiful. I just can't say enough and I hope I am able to travel with Gondwana again someday. Thank you Jared."
—Becky Roth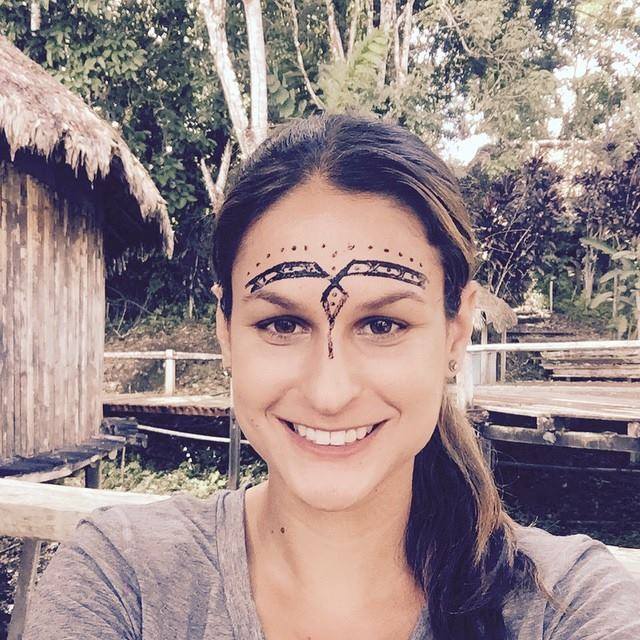 "Over the 9 days in Ecuador I completely fell in love with the country!!! Roberto had a lot to do with my now obsession with Ecuador. He is so passionate and he makes you want to be as excited as he is about everything. Honestly when I got there I was not very excited about birds. Now, I notice every single bird that flies by, I am curious about everything around me and that is all because of Roberto. I am very thankful for all he has taught me. He was also there to help us with anything and everything. He did a great job of making us feel immersed in the culture; I did not feel like a tourist in Ecuador. We would just stop on the side of the street and get an amazing plate full of food from a woman cooking for like $3. It was awesome. Zip lining over that river basin was the coolest thing ever. I loved the swing in Banos, and Banos in general is one of the most beautiful places I have ever been. The waterfalls and the mountains are breathtaking. In addition, I am obsessed with Kapawi. I didn't want to leave. I loved it! Kapawi has my heart. Everything about it. The people, the animals, I loved everything, even the mouse that ate a hole through my bag :)"
—Allie Constant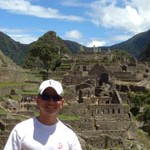 "Gondwana brings more joy, fun, smile, laugh and awareness to our travel experience! One of my favorite ways to see the world!"
—Edmond Tsang
See More Reivews
We offset the emissions from your round-trip flight to Ecuador through Carbon Fund. You will receive a certificate upon arrival in Ecuador.
Contributions will be made to local indigenous communities and ecotourism projects.
Discover Our Heritage to the World!
Start Date
End Date
Single Supplement
Triple Room Pricing
Standard Pricing
(Double Occupancy)
Availability

From

Oct 4 2018

Until

Oct 14 2018
$1,583

Single Supplement

$4,945

Triple Room Pricing

$5,345

Standard Pricing (Double Occupancy)

Contact To Book
Ask us about custom dates and itineraries for individuals, couples, families, and groups.
---
Gallery From The Ecuador Ecotour
click for larger images

Experience Ecuador's Wildlife
click for larger images
---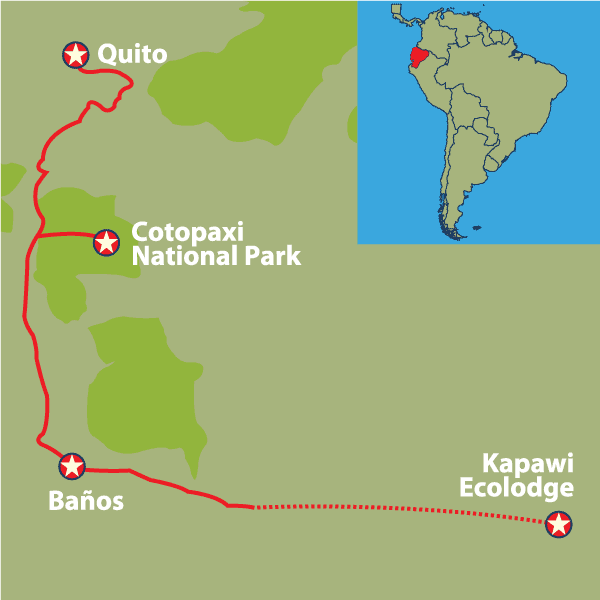 ---
Ecuador Tulane Alumni Travel FAQ
This is a perfect trip for those who want to see lots of wildlife, learn about the ecosystems, meet locals and discover new cultures. If you want an experience that feels more authentic, more personal and unique than your average group tour then travelling with Gondwana is for you.
This Ecotour requires only a moderate amount of physical fitness. Guests should feel comfortable riding a small chartered plane. Additionally, while hiking and walking is optional, it is highly recommended that guests feel comfortable with a few miles of hiking to get the most of their experience. Additionally, due to the remote locations of some of the lodges, it is important that guests feel a certain level of physical confidence and mobility. This trip is not recommended for guests with compromised immune systems or who feel they are particularly susceptible to illness. While also not required, the ability to climb flights of stairs will also enhance guests' experience. Contact us for more information.
Contact us for more information.
This trip is open to all guests who are looking for a unique, safe, breathtaking natural adventure.

Your security and comfort are our number one priority with Gondwana Ecotours so we make sure to only travel in safe areas in whichever country we visit. Ecuador is strong on crime and with good police presence these areas have some of the lower crime rates in South America. As with most places, the main thing is to watch out for is petty theft, so just keep an eye on bags and don't carry valuables when you're out and about in the cities.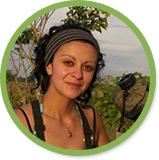 Lorena Ledesma
Experienced in birding and very knowledgeable about reptiles and amphibians, Lorena has spent eight years guiding ecotours in the region she is most passionate about – the Amazon.
… More About Lorena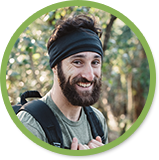 Jared Sternberg
Founder & President of Gondwana Ecotours, Jared Sternberg, is passionate about helping the historically underrepresented peoples and their environments.
… More About Jared
More about Napo Wildlife Center:
This luxurious award winning ecolodge was built by the native Kichwa community and is located in the heart of one of the most biodiverse ecosystems on the planet. Ecuador's Yasuni National Park is rich with extraordinary wildlife and vibrant local culture, spanning nearly 2.5 million acres of Amazonian rainforest. We travel to it on the Napo river in a comfortable 40 seater power boat with bottled water and snacks available. Keep your eyes out along the way for colorful birds, river otters, monkeys and maybe even a tapir or a jaguar!
Napo Wildlife Center is the only lodge within Yasuní National Park boundaries and is one of the most luxurious and sustainably run ecolodges in the Amazon. Stylish cabins have private bathrooms and balconies, ceiling fans, king size beds, hot water and 24 hour electricity. The lodge has incorporated green practices such as wastewater processing and solar power. They have described their missions as generating opportunities for sustainable population growth development, as well as protecting  biodiversity and using ancestral methods of collaboration at the community level. This is the perfect place to experience the Amazon in comfort and style, while supporting the native culture.