See Polar Bears In Alaska!
See these rare creatures in their natural habitat:
We invite you to join us on an unforgettable 7 day adventure in the Arctic, including 4 bear viewing tours and authentic cultural activities. Our trip is packed full of incredible wildlife viewing and our guides are on hand to help you capture the perfect photo. We also provide plenty of chances for education and cultural exchange. Learn from natives and Arctic residents about what it is like to live in such a challenging environment. Meet a dog musher and his dog team who have raced the Iditarod six times! See the traditional equipment used in tribal whaling expeditions and hear from an elder captain how native life is adapting with modern times. Discuss the issues of global warming and sea ice recession with a native environmentalist and author. This is a unique trip full of authentic culture and amazing opportunities for bear viewing and photography. Don't miss your chance to sign up, only 6 spots per trip!
---
This is an all-inclusive adventure, meaning everything is included in your price apart from your flights to and from Alaska and gratuities for guides and hotel staff. You trip package includes:
All local guides plus Gondwana trip leaders
Flights in Alaska: from Fairbanks to Kaktovik, Kaktovik to Barrow and Barrow to Fairbanks
All your meals, including wine/beer during the 2 dinners in Fairbanks- Home visit with a world class dog musher
Home visit with a tribal elder and captain
Visit with a native environmentalist and author
Visit to the Native cultural center in Barrow
All ground transportation in Alaska
All accommodations in Fairbanks and the Arctic
Get Ready To See Polar Bears In Alaska!
Start Date
End Date
Standard Pricing (Double Occupancy)

                                           

Single Supplement
Availability
Sep 23
2018

Until

Sep 29
2018
$7,245

Standard Pricing (Double Occupancy)

$450

Single Supplement

Contact To Book
Oct 6
2018

Until

Oct 12
2018
$7,245

Standard Pricing (Double Occupancy)

$450

Single Supplement

Contact To Book
This trip has a minimum of 4 guests and a maximum of 6 guests.
---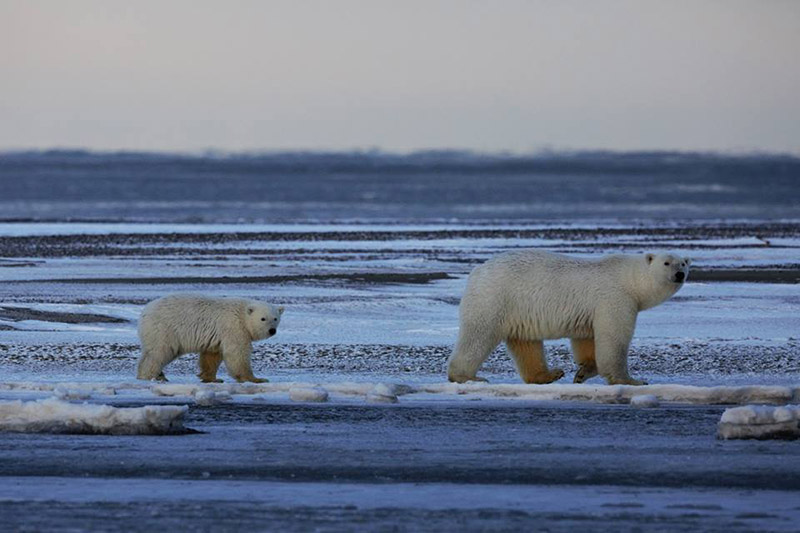 View Polar Bears from a Heated Boat
click for larger images
---
Polar Bear Adventure FAQ
Why Travel With Us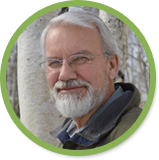 Fred Vreeman
Full Time Guide in Fairbanks and the Arctic
Fred Vreeman loves showing his home state of Alaska to our guests. He came to Alaska in 1978 and has worked and travelled in nearly every part of the state. After mastering several careers here, he now leads tours and teaches environmental science part time at University of Alaska. He loves exploring the wilderness as a pilot, boat captain, scientist and adventurer. His public service career includes management positions with Alaska's Natural Resource and Environmental agencies. He has also worked in National Park Resort development, engineering for the US Army, and various energy, water and wastewater projects. He has degrees in Natural Science, Sociology and Environmental Engineering. In addition to guiding land tours he operates as a riverboat captain for adventurous guests discovering Alaska's Yukon River.
… More About Fred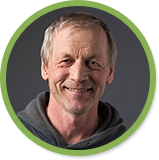 Ketil Reitan
Captain and Host in Kaktovik
Ketil Reitan was born in Norway. He came to Alaska and crossed the far Northern region by dog team for the first time 30 years ago. During his first trip he met his wife, Evelyn, and later settled down in Kaktovik. He has been a part of the native community since then, taking part in all their traditions. Ketil has ran the Iditarod sled dog race 6 times, finishing as high as 10th place! He will host us on his boat for three separate tours and for a home visit to meet his family and sled dog team.
Are You Ready To Learn More About This Ecotour?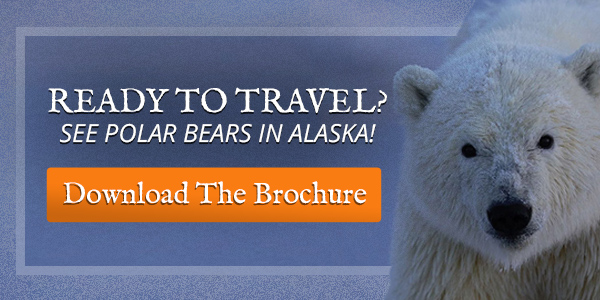 Add To Your Alaska Trip!
This luxurious award winning ecolodge was built by the native Kichwa community and is located in the heart of one of the most biodiverse ecosystems on the planet. Ecuador's Yasuni National Park is rich with extraordinary wildlife and vibrant local culture, spanning nearly 2.5 million acres of Amazonian rainforest. We travel to it on the Napo river in a comfortable 40 seater power boat with bottled water and snacks available. Keep your eyes out along the way for colorful birds, river otters, monkeys and maybe even a tapir or a jaguar!
Our Northern Lights Ecotour is a great chance to view the Aurora from the comfort of a unique family owned lodge outside of Fairbanks, plus a ton of exciting winter activities like dog-sledding, hot springs, curling, hiking with reindeer and more! Our September 30th Northern Lights Ecotour is perfectly lined up for you to join after our September Polar Bear Adventure or before our October Polar Bear Adventure.
See The Northern Lights!