Travel To Tanzania!
About Our Tanzanian Ecotour
Experience the best of Tanzania on our locally crafted Safari. Our guides have strong ties to the community and will join us as we mingle with the Maasai, hike through shaded forests to waterfalls, search for endangered black rhinos, and observe the biggest concentration of elephants in the world. Witness the Great Migration and the dramatic landscapes and abundance of life in the Serengeti, one of the world's most famous parks. Throughout the trip to Tanzania we stay at beautiful, comfortable lodging that makes you feel right at home.
---
What's Included in the Tanzania Ecotour
Pretty much everything but your flights! Including a guaranteed window-seat in a private pop-top Land Cruiser with a local guide/driver for all of your game drives in Tanzania (Arusha National Park, Tarangire National Park, Ngorongoro Crater, Lake Manyara, & Serengeti National Park!)
Lodging for all 9 nights ranging from unique hotels to cozy tented safari camps.
All meals included (breakfast, lunch, and dinner) except for the first and last day
Gondwana local guides (plus a trip leader for groups of more than 6)
All your National Park entrance fees in Tanzania
Authentic Maasai Visit (experience a welcoming community far-off the beaten path)
All other activities and excursions, including safaris and guided hikes
Tanzania Safari Accommodatations
These hotels and lodges have been hand picked in order to satisfy your need to safely relax in friendly locations that are close to the day's activities.

Arumeru Lodge
Located just 35 minutes from Kilimanjaro Airport, this lodge is the ideal base for our Safari. All rooms are tastefully decorated and simply step outside to watch small Dik Dik Antelopes roam freely between the garden chalets.
Osupuko Lodge
The best detail of this permanent safari camp is the unbeatable view of Tarangire Park where you can watch the animals go to and fro. It can be a bit warm here, but the wonderful Maasai staff supply cold beers at the bar and by the swimming pool to help you cool down. Equipped with indoor and outdoor showers, the immaculate rooms have an eclectic feel and offer a fun feel during your stay.
The Ang'at'a Camp
The perfect stop before you head to the Ngorongoro Crater: take a nice hot shower, sit by the cozy campfire and eat a great meal. The setting is beautifully rustic and secluded and offers an intimate and peaceful environment. Caring and helpful staff members offer "bush babies" (hot water bottles to keep you warm in bed) to guests on chilly nights and upon request. The best part about this lodge is its location as we will be among the first to descend into the crater at sunrise.
Tortilis Camp
In the middle of the Serengeti, in Africa's finest wilderness, surrounded by its most incredible wildlife,Tortilis creates a camp that captures the true atmosphere of a Serengeti safari. Expect comfort, delicious cuisine, and above all, a warm, warm welcome.

"This was my first trip to Africa. Choosing Gondwana Ecotours was a wonderful choice. This trip exceeded all my expectations. The accommodations were always comfortable and above what I expected to find in the "bush". We had excellent guides and drivers. We Saw so many game animals every day. The surprise was not only seeing so many animals up close, but receiving such a depth of knowledge about each one from our guides. Another unexpected plus was being welcomed to visit a Maasai village for a day. A trip of a lifetime."
—Barbara Torres

"Excellent!! The tour was literally a once-in-a-lifetime experience. Tanzania and the Serengeti far exceeded our expectations. We not only saw tons of different wildlife but also were amazingly close to the animals. Our wildlife guides were experienced and knew the animals and their behaviors well. The size of the group was small which made everything doable. We all had great seats in the wildlife viewing land cruisers. In fact everyone in the group had window seats. Our accommodations were very pleasant and comfortable throughout this tour. All in all I would give this tour a six out of possible 5. I certainly would encourage anyone with an interest in Africa and its indigenous people to take this tour. Before we went to the Serengeti, Jared had arranged for a visit to a Maasai village. This too was beyond expectations with our interaction with the people of this village and learning their culture. Would love to this tour again. "
—David Loss

" recently travelled to Tanzania on an eco safari. This trip far surpassed any expectations I had. Jared, Ann and Mike from Gondwana were total professionals and looked out for our every need. The accommodations were wonderful. Who knew you could get WiFi in the Serengeti! Our 3 drivers/guides were the best. The were professional, personable and very knowledgeable. They could spot animals where I'd swear there were none and could answer any question we asked. Thanks to Gondwana Ecotours, I just enjoyed the trip of a lifetime with memories that will last just a long. I strongly recommend that anyone planning travels contact them first."
—Sharon Duran
See More Reivews
Gondwana Ecotours embraces Carbon Offsetting and a portion of the proceeds from our Tanzania trips will be donated to:
the Maasai Water Security Initiative.
Do you want to donate to the Maasai Water Security Initiative without joining our next ecotour?
Donate Here
---
Get Ready To Experience The Serengeti Great Migration Safari!
Start Date
End Date
Per Person
Single Supplement
Trip Capacity
Availability
July 13
2018

Until

July 22
2018
$2,345

Per Person

$0

Single Supplement

Trip Capacity:

12
Sold Out
Ask us about custom dates for individuals, couples, families, and groups.
Gallery From The Tanzanian Ecotour
click for larger images
Watch Our Tour Highlights
Tanzania Travel FAQ
Travel To Tanzania!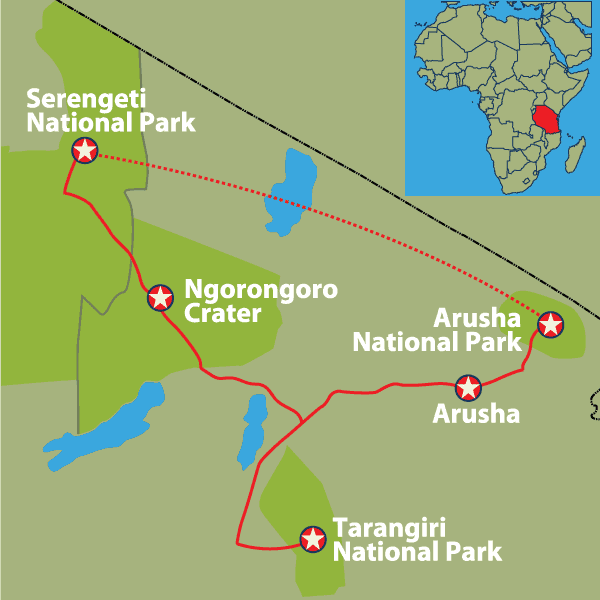 ---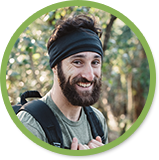 Jared Sternberg
Founder & President of Gondwana Ecotours, Jared Sternberg, is passionate about helping the historically underrepresented peoples and their environments.
… More About Jared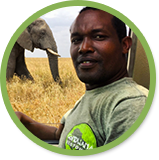 Victor John Moshi
After several years of working with animals he studied to obtain his Driver/Guide Certificate issued by the Tanzanian government.
… More About Victor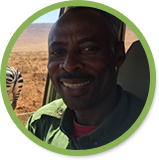 Tito
His knowledge of both flora and fauna as well as the various cultures guarantee that you are in safe hands when on safari with him.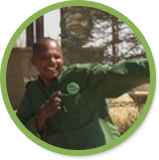 Noel
Noel took his advanced Tour Guides Certificate at Mount Meru college of Tourism and can spot animals from hundreds of meters!
… More About Noel
Add To Your Adventure
Gorilla Trekking in Rwanda! This trip is a wonderful introduction to the major highlights of Rwanda and best of all—it features activities that will get you out of the vehicle and onto your feet.
Learn More

Like This Ecotour? Share It With The World!