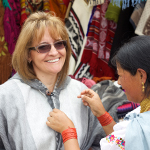 "Jared has been working very hard at building Gondwana Ecotours for a few years now and we have been with him most of his journey. You won't find a better Tour Planner and Guide….promise! His attention to detail is incredible and his love of the land simply amazing. And, okay, I'll give, this Hummer-driving Republican will even admit that the eco part of his tours is quite noteworthy LOL"
—Antha Ward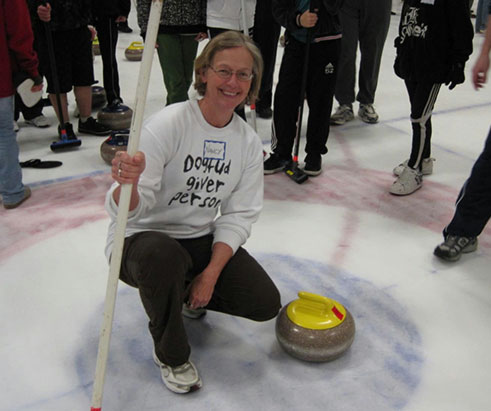 "The Alaska tour was wonderful. Our local guide, Daniel, was knowledgeable and entertaining. I highly recommend the Arctic Circle Extension. It was an amazing 24 hours in a remarkable place. The dogsledding there was fantastic!"—Nancy D.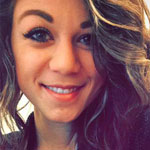 "I recommend everyone travel with this WONDERFUL group of people! I had never been out of the country and was even traveling solo. Ann, Ryan, and Aaron made me feel 100% comfortable and safe the entire trip! They weren't just our leaders they became our friends and made sure we had the best times of our lives! A perfectly planned itinerary that was flexible to accommodate what anyone might want to go out and do. Jared and Ann have mastered putting together a trip that not only includes fun and relaxation but also teaches you about the culture and environment you've traveled to. I traveled to Costa Rica and had the most amazing adventure I could have ever imagined. I learned about the wildlife and how they try to preserve it, even how I can help! I now plan to return very soon to help at one of the wildlife rehabilitation centers we visited! This is all thanks to Gondwana Ecotours and the people behind it! PURA VIDA my beautiful new friends. I hope to join you again soon!"
— Ashley Hauver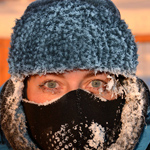 "I definitely recommend Gondwana Ecotours to everyone! Our Alaska trip was well organized, fun, flexible and balanced. Not to mention Jared was a great guide and also an awesome guy! He really cares about the mission of Gondwana Ecotours and it was great to be a part of it. Can't wait to go on another trip!"
— Telesa Bleything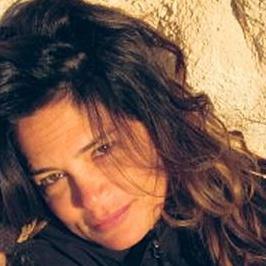 "The trip was perfection. I appreciated being able to travel with little to none of the typical extra work and little inconveniences. All details and extras and stuff that needed a little ironing was all taken care of by Jared. He left no stone unturned to get us to a place where few stones are ever unturned. I felt comfortable in a foreign country knowing how well traveled Jared is and seeing how capably he interacted with everyone involved along the way.
The places he found and the adventures planned/suggested and offered were all fabulous. He was accommodating, open, available and so so so pleasant. Simply a joy to be around. If you want to broaden your horizons and go to exotic places all while feeling taken care of and in good hands I recommend Gondwana Ecotours. I truly enjoyed the mix of luxury, rugged adventure, great food and enough swank to keep my whole family happy at every turn"
— Jena Frederick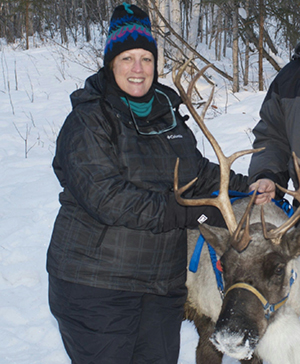 "Returned from Alaska last week feeling thrilled at seeing the Northern Lights and being able to dog sled."—Susan F.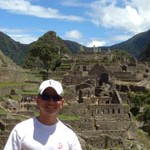 "Gondwana brings more joy, fun, smile, laugh and awareness to our travel experience! One of my favorite ways to see the world!"
— Edmond Tsang
"My Peruvian adventure began with an incredibly warm welcome (complete with a personalized sign!) at the Cusco Airport. Juan Carlos, our knowledgable and witty tour guide, made my experience in Peru unforgettable. Having the ability to speak Quechua, Juan Carlos was able to provide our group the chance to get up close and personal with Peruvian culture in the Patacancha valley, an area that few venture to due to its remote location in the foothills of the Andes Mountains. I can't thank Gondwana Tours and Juan Carlos enough for providing a great journey through this beautiful country."
— Julia Campana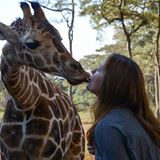 "Jared Sternberg is thoughtful, resourceful, passionate, committed, intelligent, insightful and knowledgeable – and as a bonus, he's a gifted photographer, too. I was fortunate enough to travel with him to Panama in July 2013, and it was a wonderful experience. The hotels, restaurants, tours, outings, services, and attention to detail were top-notch. I wouldn't hesitate to travel with Jared and Gondwana Ecotours again!"
— Melissa Gibbs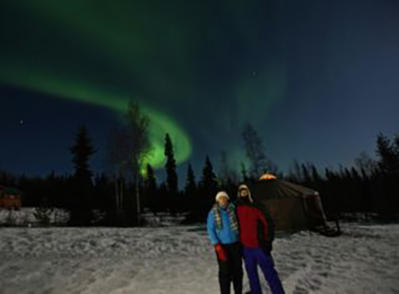 "We chose extremely well for our Alaska Northern Lights trip!"—Lynn S.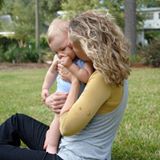 "I reached out to Jared for help planning a yoga retreat. I knew I wanted an island but somewhere a little different — off the beaten path, affordable, with interesting activities other than sun bathing for after yoga.
Our retreat to Panama City and the Isle Colon, an archipelago off the mainland, were an ideal combination. Panama City melded gorgeous architectural history and cultural heritage with the ease of island life fun such as surfing, horseback riding, zip lining, coffee plantations and more.
The hotel in the city was elegant, historical, hip, in the quaint part of the city — exactly what I would have chosen for myself had I known the city well. From our beach villa we could hear and see the waves crashing on the shore and to practice yoga outside each morning while monkeys swing from the trees was something quite special.
Gondwana takes a unique approach to planning a trip and wants it to be not just a vacation but an exchange between cultures. One can take part in as much or as little of this exchange as one wants but Jared lays the foundation and makes it accessible and available. He puts his whole heart into each trip he plans which is why it came off without a hitch — and he made it look easy.
It makes sense that Jared, at the helm of Gondwana, is a traveler at heart who knows personally where he is sending you. And it is comforting to know that his free spirit is balanced by good taste and a good head on his shoulders. Not to mention he knows his rum and now I do too!"
— Melanie Fawer
The Yoga Room
AshtangaYogaRoom.com
Facebook.com/TheYogaRoomNOLA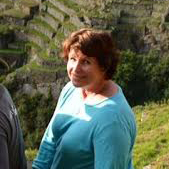 "We just got back from Gondwana's Amazon Rainforest and Machu Picchu Ecotour. This was the experience of a lifetime. From the moment we stepped off the plane in Quito, Ecuador until our guide dropped us off at the airport in Cuzco, Peru everything was taken care of. We just had to focus on the amazing adventure we were having. We feel like we have experienced something very special and unique – going places most tourist do not go. We got an "inside" look at the culture and indigenous people which was extremely meaningful in a way that took me by surprise. Our group was small and our fellow travelers were a delight. The food was extraordinary (even for a vegetarian) and plentiful. I just can't say enough and I hope I am able to travel with Gondwana again someday. Thank you Jared."
— Becky Roth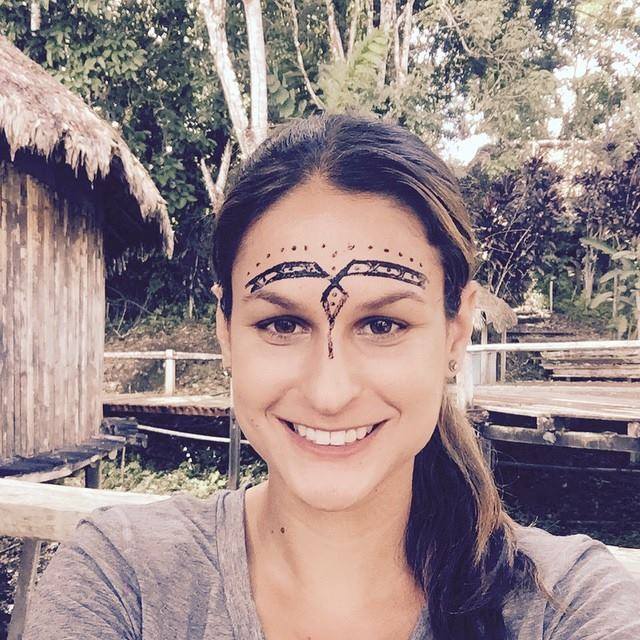 "Over the 9 days in Ecuador I completely fell in love with the country!!! Roberto had a lot to do with my now obsession with Ecuador. He is so passionate and he makes you want to be as excited as he is about everything. Honestly when I got there I was not very excited about birds. Now, I notice every single bird that flies by, I am curious about everything around me and that is all because of Roberto. I am very thankful for all he has taught me. He was also there to help us with anything and everything. He did a great job of making us feel immersed in the culture; I did not feel like a tourist in Ecuador. We would just stop on the side of the street and get an amazing plate full of food from a woman cooking for like $3. It was awesome. Zip lining over that river basin was the coolest thing ever. I loved the swing in Banos, and Banos in general is one of the most beautiful places I have ever been. The waterfalls and the mountains are breathtaking. In addition, I am obsessed with Kapawi. I didn't want to leave. I loved it! Kapawi has my heart. Everything about it. The people, the animals, I loved everything, even the mouse that ate a hole through my bag :)"
— Allie Constant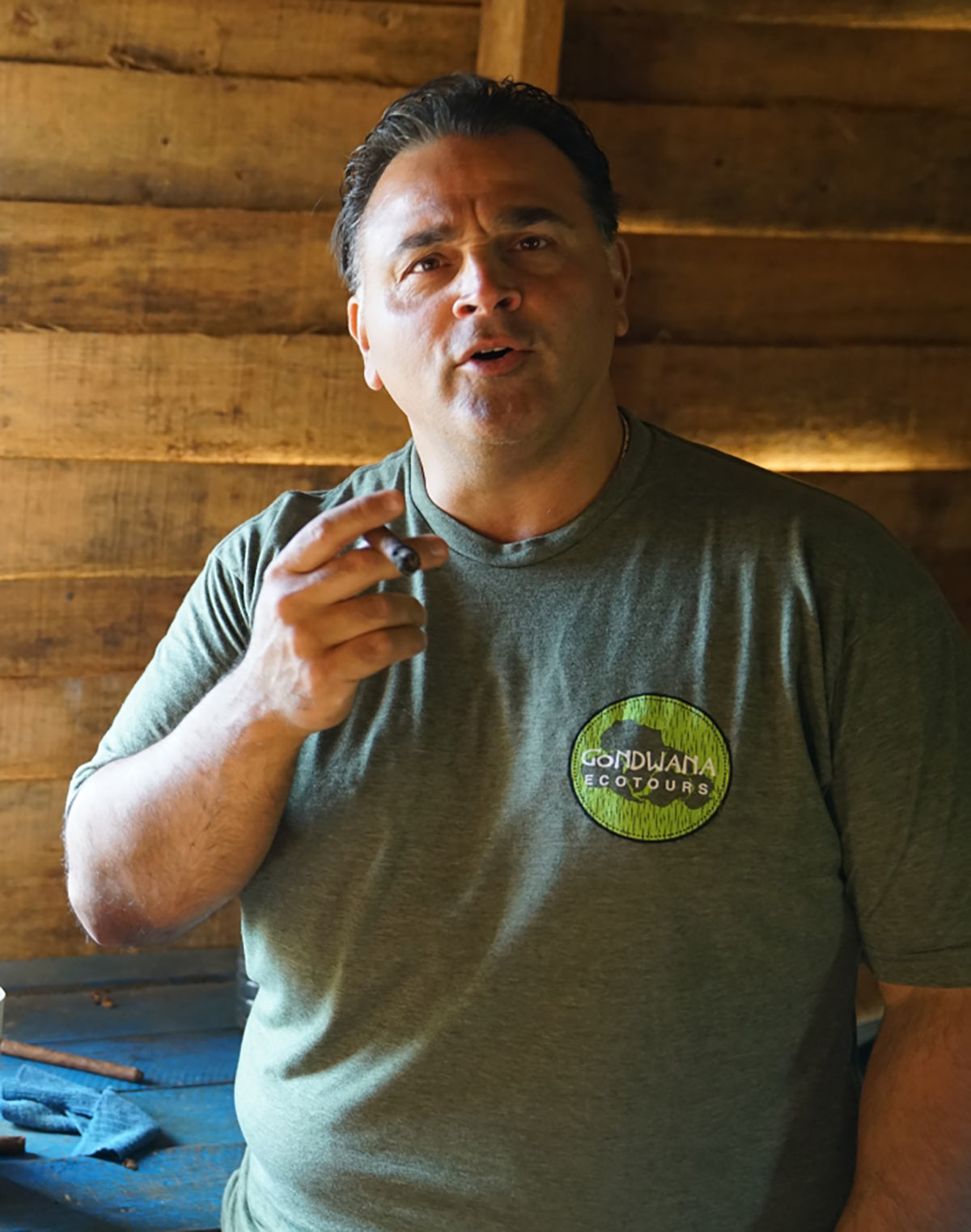 "WOW! is the only way to describe my trip to Cuba. I would highly recommend going and using Gondwana Ecotours. Not only are they extremely knowledgeable, but they provide peace of mind, considering its totally new and unfamiliar for many. It takes a lot of the guess work out and you can concentrate on enjoying your time and sipping your mojito.They covered every aspect of the Cuban lifestyle. It was well planned from day one.The culture, people, food, music, cars, tobacco and rum, but that's just the beginning. The city of Havana was electric and the architecture was amazing. But for me it was the true beauty of the country side of Vinales . During our trip we experienced a hand rolled cigar, fresh Cuban coffee…we also juiced sugar cane to make a local rum drink with fresh honey which was very refreshing. Last but not least,the beaches of Zapata were simply gorgeous. Gondwana keeps you going and the experience gets better everyday. This was the true Cuban experience you crave. I'm ready to go again. Thank you for a great time."
—Nick Corrado, March 2017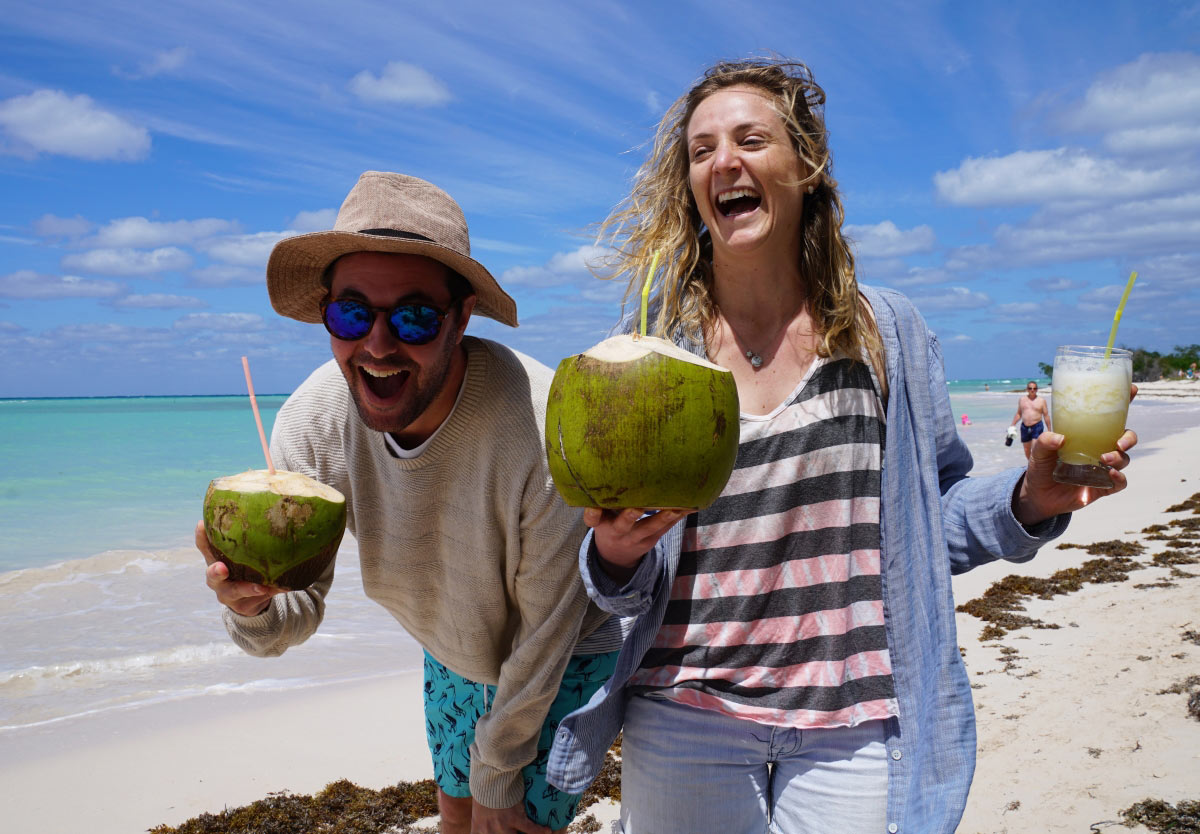 I went on the inaugural Gondwana tour to Cuba, and it was absolutely incredible. Everything was organized without being too scheduled, there was a great variety of places/activities, and I feel like I really got an authentic Cuban experience with friendly, educated guides and locals. We started the trip in Havana exploring the old city and hidden gems. The highlight here came when we spent an evening with our tour guide's family. They made incredible rum cocktails, cooked an absurd amount of delicious food, and we ended the evening dancing all night in the living room! From here, we headed to Vinales. This was the total peak of my experience. Horseback riding through the farms and valleys was insane! I felt like I was in the middle of a Jurassic Park set with the greenery and mountains highlighting the tobacco fields. Between the beaches here and in Zapata, there was plenty of downtime to relax and recover from the hiking, exploring and other activities. The food, accommodations, driver, guides and logistics were lovely and organized well in advance. It was great to be there and not have to worry about anything. I highly recommend visiting Cuba, especially with Jared and Gondwana! I'm ready to go back."
— Zach Garfinkel, March 2017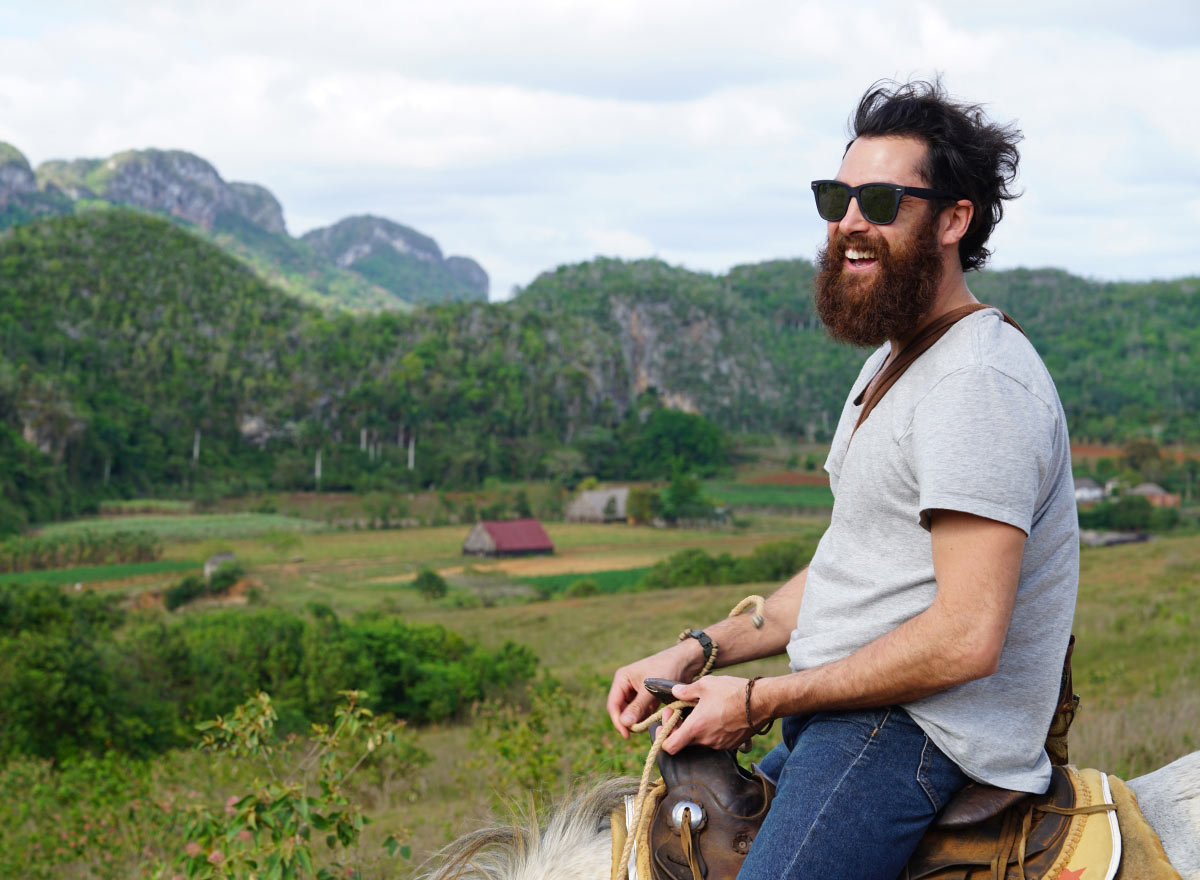 "I traveled with Gondwana Ecotours for the first time this March for 8 days in Cuba. It was amazing and unlike any travel experience I have ever had. Totally unique! Our guide, David, was incredibly attentive and hospitable. We actually had dinner at his home with his extended family and a dance party afterwards! We explored Havana for two days and then set off to the West to the beautiful province Pinar del Rio, famous for its tobacco farms. We ventured on horseback, taking in the scenery and meeting the local tobacco and coffee farmers. We had days on beautiful white sand beaches and snorkeling that took my breath away. I didn't want to leave and I plan on going back. I loved Cuba! I also plan on traveling again with Gondwana. A truly amazing company with a flair for the unique experience and commitment to the local communities where they travel. I felt like part of a travel family. Highly recommend."
—Adam Whitley Sebti, March 2017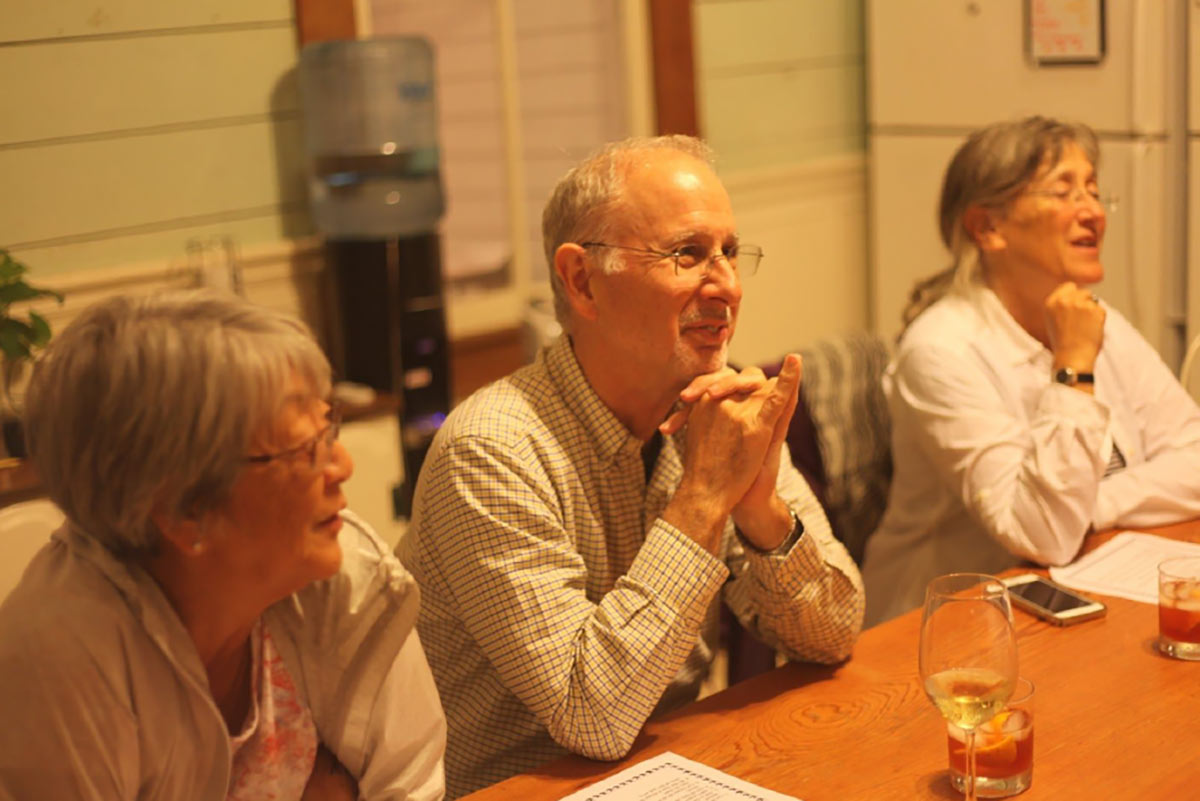 "This was a truly memorable and eye-opening trip to a part of the country we've never seen before. We explored nature with a guided swamp boat ride and a guided kayak tour… We explored the culture with our visit to a Cajun accordion maker, along with a Jambalaya cooking lesson and a shrimp boil… They were professional, entertaining and informative. A truly wonderful experience."
—Lawrence D – November 2016

" Jake was extremely professional and courteous from the beginning to the end of the tour. He met us at our front door with a handshake and a smile. He was there to answer all of our questions and if he didn't know an answer he directed us into the right direction to find that answer. The Whitney plantation tourwas breathtaking and it had a plethora of US history to be learned. The restaurant Jake took us to was great. I tried rabbit gumbo for the first time ever."
—Daniel S – November 2016
"Even the choice for lunch was fantastic! The knowledge and professionalism outshines anything my55 years ever encountered."
—Jacqueline S – January 2017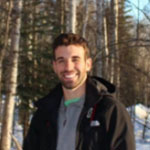 "This was our second time attending a trip with Gondwana Ecotours and all I can say is WOW. Each trip has exceeded our expectations and turned out to be an unforgettable experience"
—Stephen Valido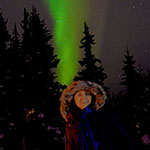 " I had more laughs and fun in 5 short days than I can remember on any other trip. Everything we did was new and even at my age I was not pressured to do more than I felt I could."
—Barbara McDonald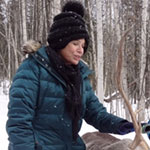 " I can't imagine not going with this group. I had no idea what to expect and this went much beyond whatever I could have thought. Thank you Jared for your wonderful tours!"
—Judy Goldman

"This was my first trip to Africa. Choosing Gondwana Ecotours was a wonderful choice. This trip exceeded all my expectations. The accommodations were always comfortable and above what I expected to find in the "bush". We had excellent guides and drivers. We Saw so many game animals every day. The surprise was not only seeing so many animals up close, but receiving such a depth of knowledge about each one from our guides. Another unexpected plus was being welcomed to visit a Maasai village for a day. A trip of a lifetime. "
—Barbara Torres

"Excellent!! The tour was literally a once-in-a-lifetime experience. Tanzania and the Serengeti far exceeded our expectations. We not only saw tons of different wildlife but also were amazingly close to the animals. Our wildlife guides were experienced and knew the animals and their behaviors well. The size of the group was small which made everything doable. We all had great seats in the wildlife viewing land cruisers. In fact everyone in the group had window seats. Our accommodations were very pleasant and comfortable throughout this tour. All in all I would give this tour a six out of possible 5. I certainly would encourage anyone with an interest in Africa and its indigenous people to take this tour. Before we went to the Serengeti, Jared had arranged for a visit to a Maasai village. This too was beyond expectations with our interaction with the people of this village and learning their culture. Would love to this tour again. "
—David Loss

"I recently travelled to Tanzania on an eco safari. This trip far surpassed any expectations I had. Jared, Ann and Mike from Gondwana were total professionals and looked out for our every need. The accommodations were wonderful. Who knew you could get WiFi in the Serengeti! Our 3 drivers/guides were the best. The were professional, personable and very knowledgeable. They could spot animals where I'd swear there were none and could answer any question we asked. Thanks to Gondwana Ecotours, I just enjoyed the trip of a lifetime with memories that will last just a long. I strongly recommend that anyone planning travels contact them first. "
—Sharon Duran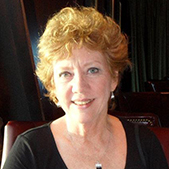 "Aurora Borealis has been on my Bucket List for some time and after emailing Jared I choose to go with Gondwana to Fairbanks for the Northern Lights ecotour end of September 2016…..and let me tell you it was excellent in all regards……lodging, food choices, activities (especially enjoyed walking with reindeer!), transportation, and our exceptional guide Patricia….I can't commend her enough. AND WE SAW THE AURORA on 3 nights!!"
—Suzanne Bedke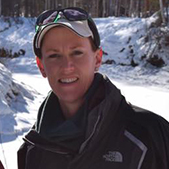 "Absolutely amazing! This wasn't a tour, it was an unforgettable experience. Our guides, Patricia, Jake and Jen were knowledgeable, patient, and entirely invested in making our week everything we hoped it would be and more. The sights seen, education gained, and most of all the connections and friendships made combined to create the trip of a lifetime for me and my son. Thank you Gondwana!"
—Kristen Roman